Tags
Asia, Drama, Dream High, Feast of the Gods, Humor, Korean Broadcasting System, May Queen, MBC, Munhwa Broadcasting Corporation, Ohlala Couple, Romance, SBS, SBS Plus, South Korea, YG Entertainment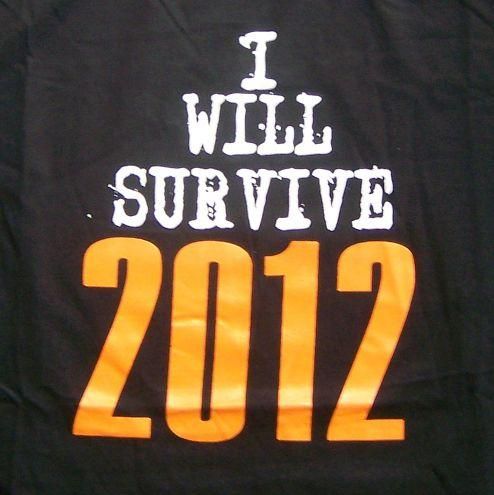 No really, I will survive! Mayan prophecies, drama addiction, death by nosebleed and all. But seriously, is it me or was it a particularly average year in Dramaland? Let me rephrase this since we all know than an "average" grade can be deceptive: I have this feeling than we had a lot of bad, a lot of good but not much "it's alright" shows. One thing is sure, I watched too many dramas (I refuse to count). Good resolution for next year: Be more selective. I'm already working on it.
Dramas I dropped: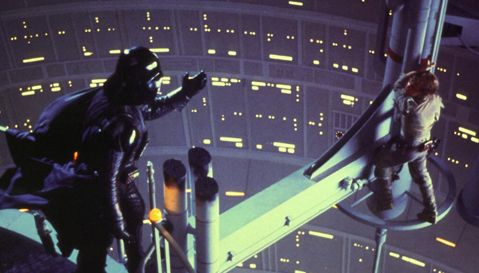 Because sometimes letting go is the only way…
- A Thousand Kisses: "The drama which should not be named". So ridiculous and misogynistic than I'm sure it was pure provocation toward feminists. Could run for a second prize in the WTF category. My poor Ji Hyun-woo…
- Color of Woman: I know than it's superfluous for a lot of people but having a script can be useful before starting shooting. 2 handsome guys dying of boredom on a set are… boring.
- Dream High (Season 2): Another contender for the double crown of lame/WTF drama. The first season was surprisingly good but that thing is a chicken without a head. The idols in it had atrocious acting capabilities. I mean, worst than usual. It was ugly to look at and the songs ("like a B", really???) made me ashamed for the person who wrote them.
- Full House Take 2: Makjang & manga should never be associated. My poor No Min-woo… Just a bad WTF drama. The first episodes gave the illusion of something a bit crazy and funny then it became non-sensical and boring. Sheep hair gets old rapidly. Give me one of those: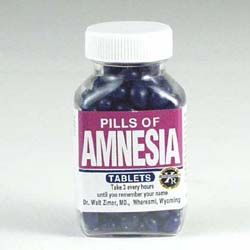 - GTO Great Teacher Onizuka 2012: Like a simplified remake of the original dorama. The main actor isn't bad but the script has been rewritten for mentally challenged viewers: No subtlety. Also, where is my cute love story (the travelling condom gimmick?) The actress was just used as a flower pot.
- Haeundae Lovers: Just a mixed bag of all kind of things which don't go together. Supposedly funny but not. Secret Garden inside jokes are always welcome in my book but it's not enough of a script. Try again.
- Immortal Classic: A food drama with too much melo. I hate crying when I'm eating. I marathoned it at double speed recently, just to see Super Oppa from Ohlala Couple. Was aired at the same time than Feast of the Gods which had so much more food porn…
- I Do, I Do: Head bitch in charge meets dumb and dumber. Add the toxic Fashion Industry environment and a script which could hold on a A4 sheet. I'm a fan of the 2 main leads but thought they had no chemistry. Sorry "Doc without borders": You weren't enough for me to stay.
- I Love You So Much: Lame TW drama with Blue Lan. I like him: He is handsome. But really, the Make-up industry is even more tricky than the Fashion one. I decided than you just can't write anything interesting about clothes or make-up. Or maybe a mystery drama with murders by poisoned Organic lipstick…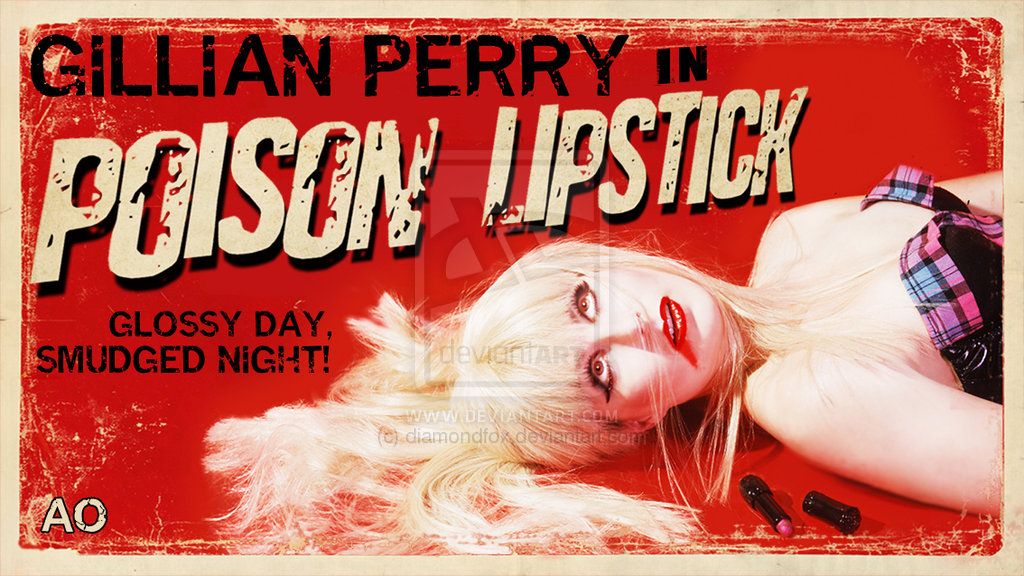 - MONSTERS: Watched 4 episodes (ended at 7 + a special). Liked it at first but then it quickly became very repetitive. The antics of the main inspector are irritating and Yamapi is left with a passive then boring character. For hardcore fans of the cast I suppose…
- Rooftop Prince: The perfect example of a drama which "shows off" in the first episodes then completely falls apart. Like a New Beetle disguised as a Ferrari. Should have kept the funny instead of becoming a revenge drama with 2 girls engaging in a cat fight. For that I have better:
- Standby: I'm just not made for sitcoms, I think. I gave them their fair chance. Basically you have 1 good scene for 20 bad ones. Like if all the rejected ideas for 1 hour dramas were recycled in SitcomLand. My time is too precious, sorry (for the wasted cast mainly).
- Take Care of Us, Captain: Main actress is not convincing as a lover nor as a pilot. Period. Story was full of inconsistencies and plot holes. Wanted to slap the second female character who ridiculed all the stewardesses on Earth. Ji Jin-hee, were you drugged when you signed for that?
- The Strongest K-POP Survival: Basically an unofficial (bad remake) of You're Beautiful. I'm surprised we didn't hear anything about plagiarizing and law suits.
- The Wedding Scheme: First half was funny then the second half went to crazy land with cancer, noble idiocy and so on. It's the same frigging illness which plagued most rom-coms this year. Cute stuntman ahjussi and the SeGa Action School weren't enough to keep me on board.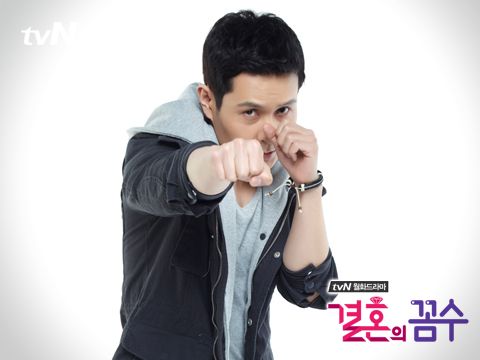 Knockout…
- Ti Amo Chocolate: The daily TW drama with Vanness Wu. Cross dressing drama in its silliest form. There is just a limit to cheesiness, even for me. The doppleganger of Edward Furlong could't keep me aboard. Gimme back my brain cells!
- To the Beautiful You: An unofficial (bad remake) of the (good) Hana Kimi. Why, oh why? Idol overdose! The Terminator 2 joke when the kids are training in Camp Hell wasn't enough. Or maybe it's just me…
- Wild Romance: Did someone saw the romance somewhere? I must have lost it. Also, I'm completely unresponsive to Lee Dong-wook's charm. The secondary couple was far more interesting and had more chemistry than the main one. Sad but true. Can we have a spin-off with them please?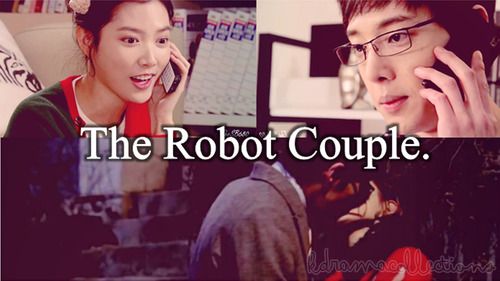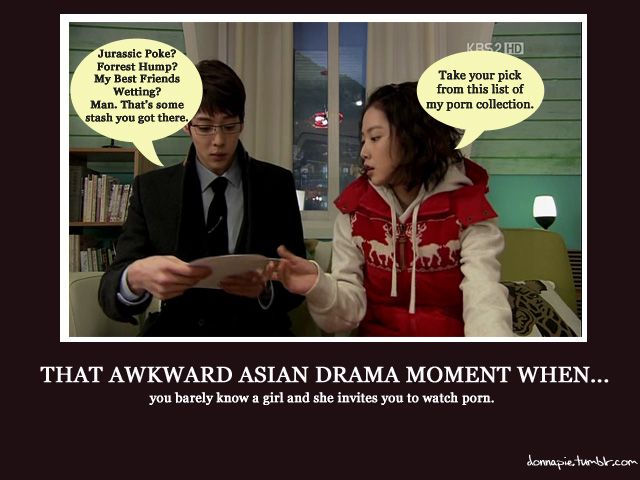 Awful dramas: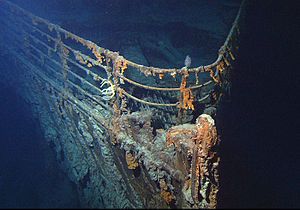 So bad than you stay until the end… Because catastrophes are entertaining.
- Faith: I stayed for Ryu Duk-hwan and for the beautiful costumes. They didn't have the money to shoot the drama in its epic version? Then they should have changed the script. Or maybe they shouldn't have produced it at all… Also, Lee Min-ho in a sageuk as a General supposedly martial artist genius: Biggest casting mistake of the year.
- Fashion King: I stayed cause I'm a member of the "Men in Suits Association" and because now I can tease the poor dejected fans of Yoo Ah-in who rooted for his character.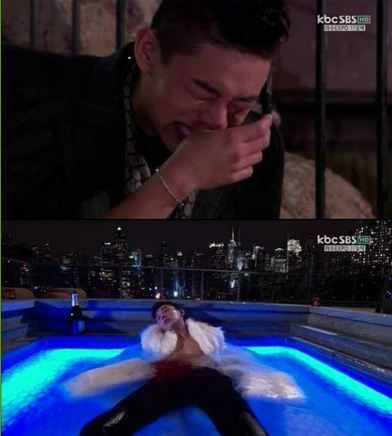 MWAHAHAHAHA!!!!!! Baby Loan Shark won!
- Five Fingers: Am I supposed to cry in front of my screen? It's so insanely funny. Its over the top like in the old soap operas than my grand-ma loved to watch:
Can I request a GOOD script for the next Ji Chang-wook's drama? Maybe a movie…
- Time Slip Dr. Jin: Seriously, what did they smoke? I'm not even a fan of the original J dorama. That remake is absolutely ridiculous to the 458th degree. Lame script, lame acting except for some old veterans in the background. Surgery scenes with rubber and ketchup. And SSH please, stick to rom-coms. It would even be better if you let the parts to men who can act, thanks. -A fan of your body-
OK dramas: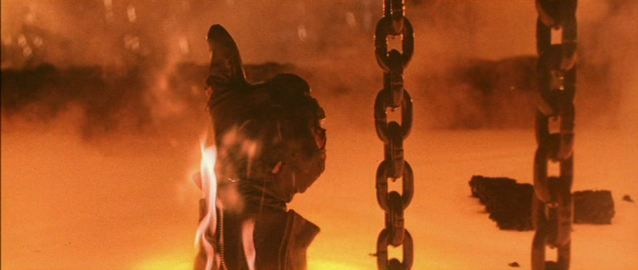 They were honest distractions without major flaws.
- Arang and the Magistrate: Very slow and static. Stayed for Joo-wal's character. I thought Lee Jun-ki was campy in it: I loved him better in his previous works. I didn't like this drama but I can understand if others do…
- Brain: Your classic "arrogant almighty senior" meets "cute first year student" and they fall in LOVE!!! Conventional. I know people thought the main actor was sensational, I thought he was overacting. I prefer my jerk from the 3rd Ward.
- Doctor X ~ Gekai Daimon Michiko: Saw 7 episodes on 11 for now. Interesting premise but it's getting repetitive: Medical mystery of the day + hospital machinations + mahjong battle. The actress and her character are the reasons why I will stay until the end.
- Ending Planner: The Japanese "Six Feet under", without the funny but with plenty of poetry. From what I heard the ratings were not good. Well, it's not exactly a yeepee! drama even if there is light at the end of the tunnel…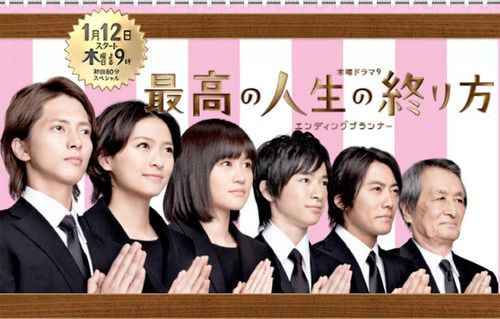 With the same topic, the Japanese movie Departures was also very interesting and maybe more "heartwarming".
- Feast of the Gods: Food drama perfectly executed. The story is a pretext: Who cares for the winner of a stupid cuisine contest or for the rivalry of 2 brain-dead girls? Give me my food porn and I'm happy.
- Ghost @ Phantom: A nice slick techno thriller. The plot was all kind of twisted (and simplistic at times) but the cast was excellent. My inner nerd felt satisfied.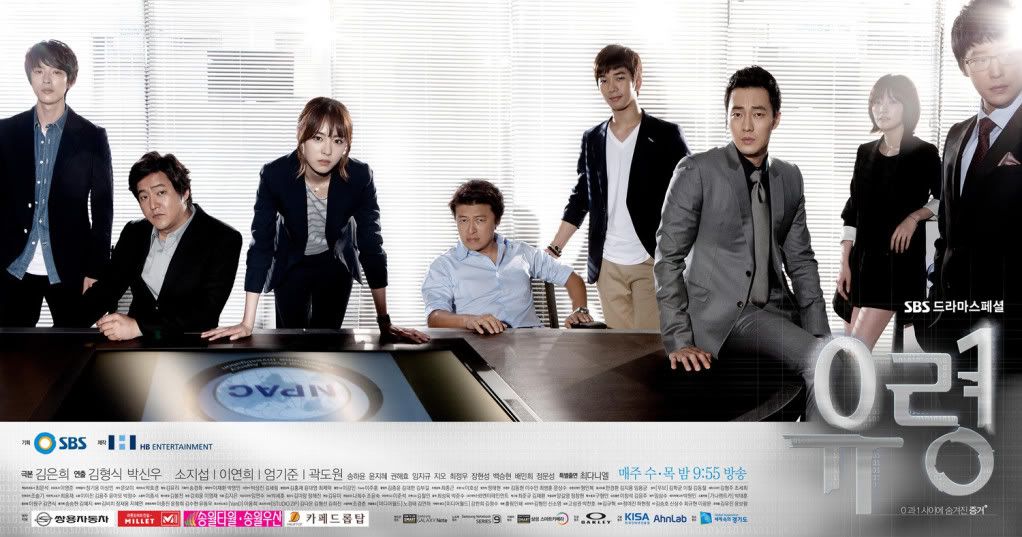 - Glowing She: One of the good surprises of the year. A strong woman who's not afraid  to reject the advances of 2 sticky guys. Also, promising start as an actor for singer Kim Hyung Jun who was really spot on in this.
FYI, the guy in blue is currently playing with the same actress in Cheongdamdong Alice.  Are they a set? Suspicious…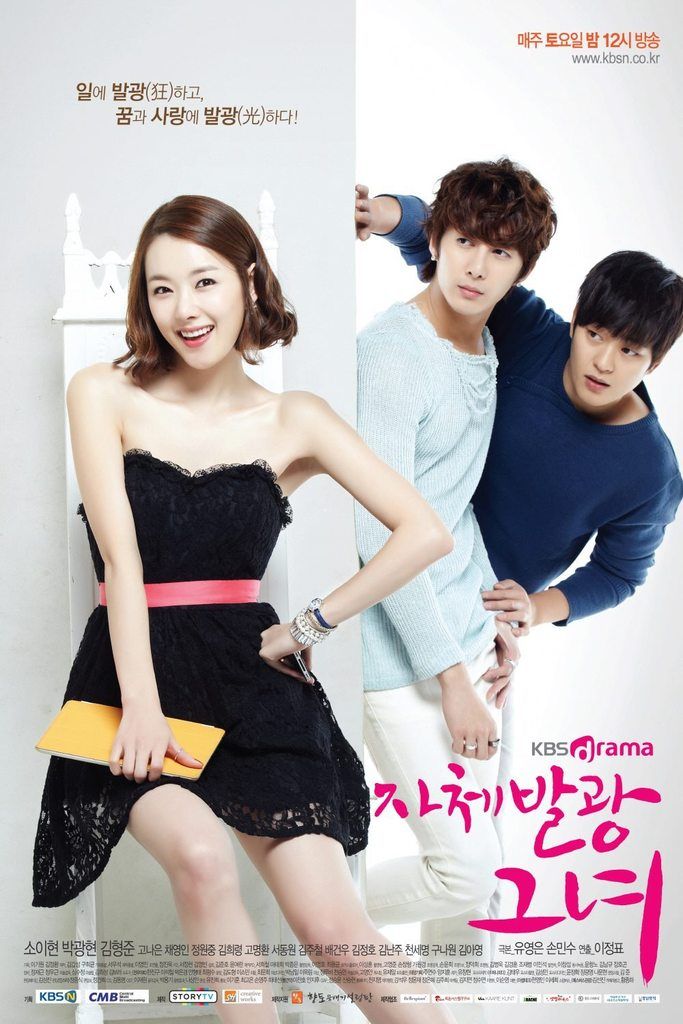 - Hero (OCN): Science Fiction, SuperHero and Action dramas all in one. The only one as far as I know. Very dark but well written. One thing bugged me: Where is the humor of the trailer?
- I Love Lee Tae Ri: The little brother of the infamous "Big". With balls and not flatlining. Cougar noona had just to wait a bit so she could devour her younger man. Rawr!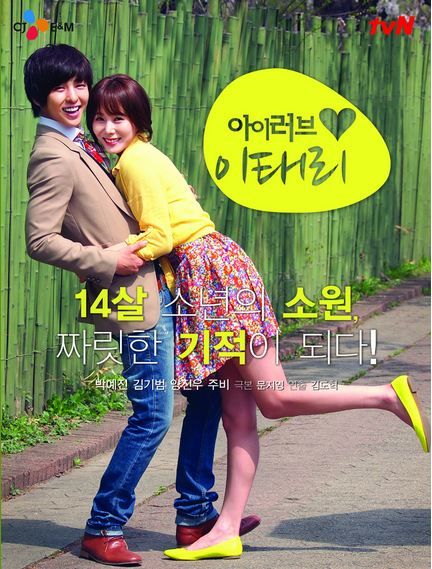 - I Need Romance 2012: A decent rom-com. Main guy is a noble idiot but I forgive him since he has a good reason. For my personal consumption I will keep Coffee guy tho. 
- Magma: A mini J dorama about the energetic transition in japan. I suppose it was produced after the Fukushima accident, certainly with the benediction of the authorities. There is suspense, interesting characters and it's not Manichean. Smart drama for geeks.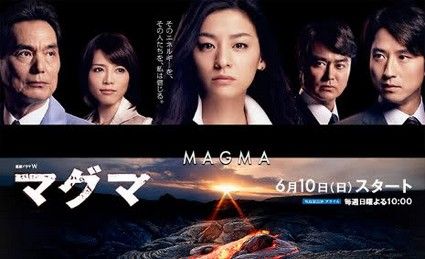 - May Queen: A pure case of 50/50. The script is crazy and the elders are all psychopaths in that show. Fans of the actors are ready to kill each other on the web? Pffft. There is tons of eye candy and a lot of funny. Also, the happy ending is sure for the main couple. Don't be too greedy and it will be alright.
- Ojakgyo Brothers: The big success in the family drama category this year. Very bitter in the beginning then more and more heartwarming. A show of 50+ episodes which leaves me with a good feeling is a winner. The last note is very important, writers.
- Panda and Hedgehog: That little thing which looks inoffensive has candies and eyecandies + nice secondary characters (grand-pa, little sis). So many dark dramas this year… It was perfect as an antidote.
- Twelve Men in a Year: Uneven. Like an omnibus movie. We had quite a few bastards in the bunch of bachelors but the crazy cross-dresser writer who's absolutely straight was a good reason to stay. Yeah for dramas not afraid to explore new territories and which  take pleasure in slaughtering stereotypes.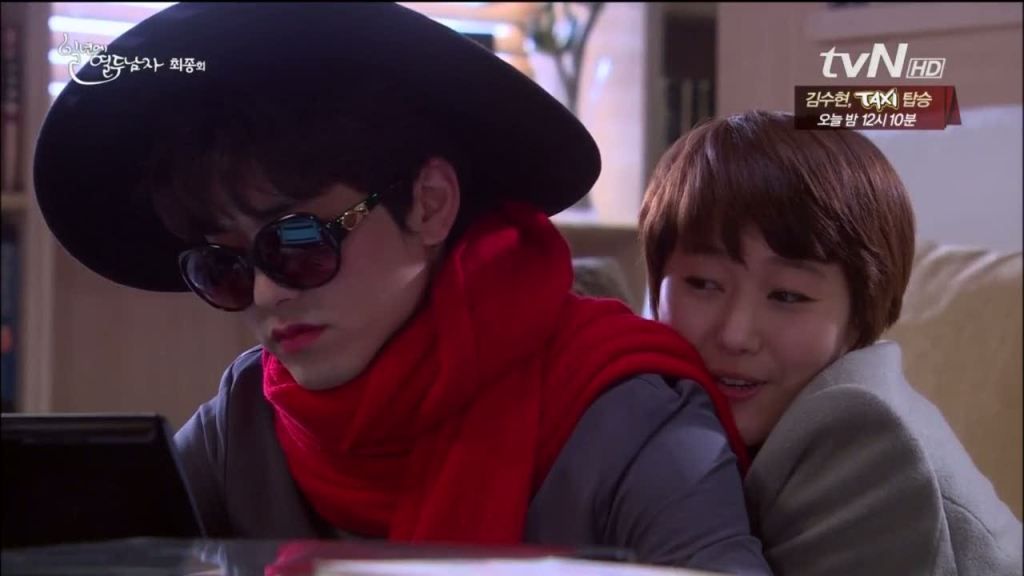 - Vampire Prosecutor season 2: Should I say it? Well, I will say it: It was disappointing. I'm a die-hard fan of the 1st season (9.5/10). This one was clumsily handled but still watchable (7/10). Too much mystery, not enough information for the viewers. Also, I'm all for new interesting characters but then you have to kill the older ones… It's getting stuffy in there.
- Iki mo Dekinai Natsu: An interesting drama about the Japanese society and the unbelievable issue of non-registered citizens. Please, give an Identity Card to everyone! Also, a second leg of the story which talks about rape, fatherhood and forgiveness. Much more realistic, honest and informative than that I miss You "showing off river of tears".
Drama crack: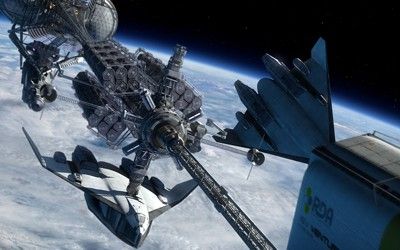 The Graal of dramas, the ones I'll keep in my heart for the bad days. 
- A Gentleman's Dignity: Rom-com #1 of the year, hands (very) down. A Kim Eun-sook drama. A great cast. Taking my soju and my pop corn.
- Can Love Become Money? The sleeper. No one saw it coming but a lot of people who watched it after the end of the war liked it. Therefore, I vote for my vampy to play another rom-com in 2013:  He was sired born to play the cold blooded hearted jerk who hides his game.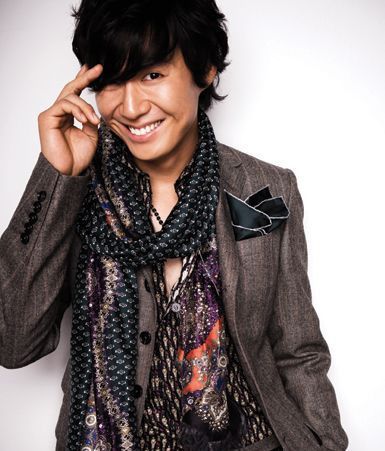 -Gratuitous smile pic – You're welcome…
- Fermentation Family: THE Healing Drama. No pretense. Yummy food galore, nice people and a little restaurant where you can come and rest before taking the biggest decision of your life. One of the most moving and meaningful death scene ever. Crying but not feeling depressed? Check.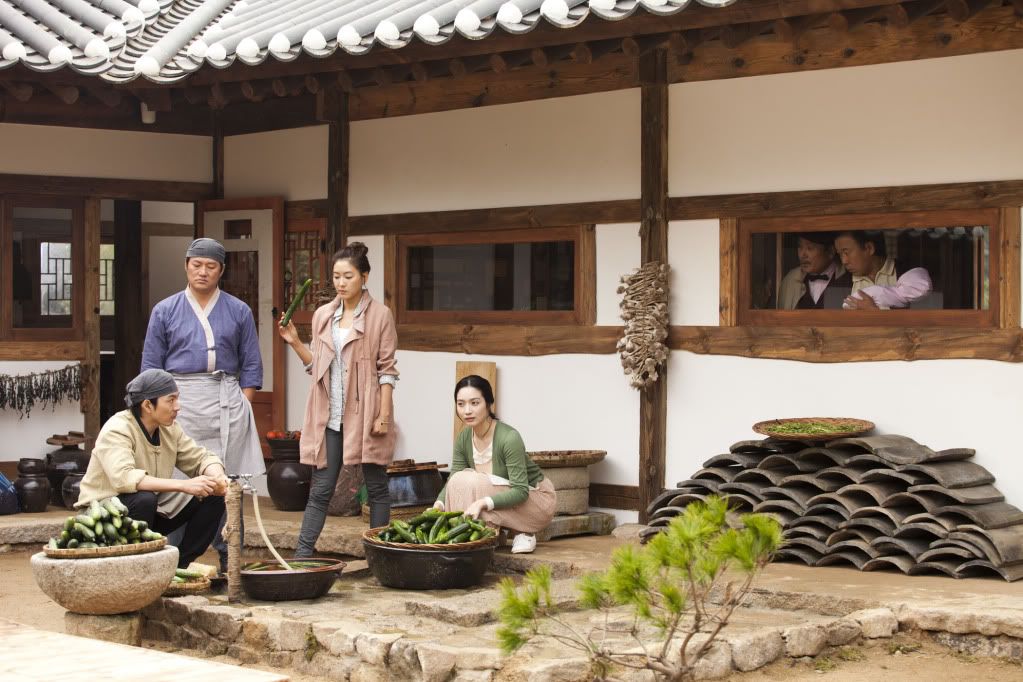 - Fondant Garden: The only good TW drama I could see this year. Major case of second male lead syndrome. I know, it's not your problem. It had plenty of cute and I thought the mix of Korean/Taiwanese actors worked pretty well. I still laugh at that scene with the silly joke at the restaurant. *Grin, grin* My Kingone was awesome there.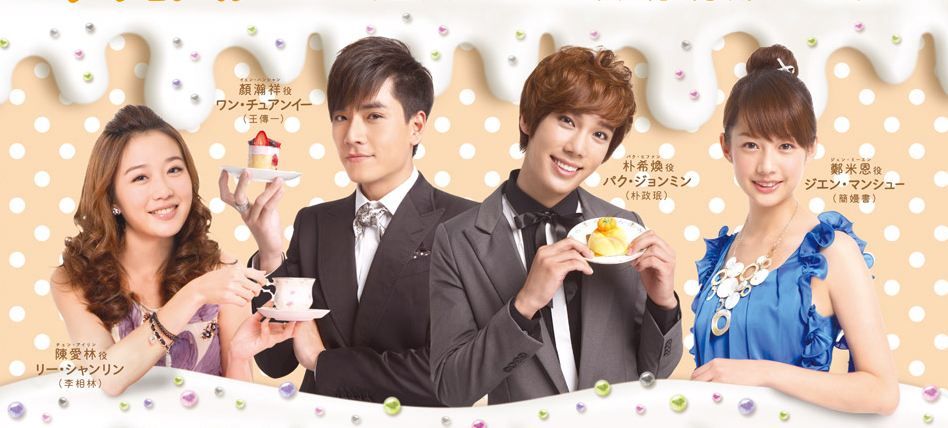 - Hungry!: Another drama with food as its core, this time done by our Japanese friends. Really, they have a gift for dramas where a character has to launch a business against all odds. A group of J rock who drops music to launch a French restaurant  where a gang of Hell's Angels establishes his HQ = Hits all the buttons for me.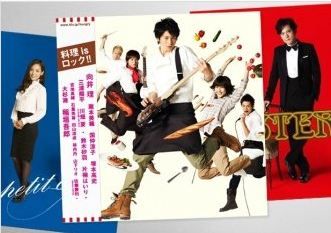 - Kekkon Shinai: Still airing but after 8 episodes I can already say it's a hit for me, even if the last 3 eps suck. It's realistic and light plus it's an instant portrait of the Japanese society: How do they visualize couple life in 2012? What are the options and how to achieve your goal? I can't wait to see what the characters will do.
- Legal High: You love obnoxious characters who practice radical honesty (I know! Strange for a lawyer!) and you love shotgun dialogues? This is for you! My abs are still burning from the laughing sessions… All that mixed with slices of life. Judicial conflicts in Japan these days are a delicacy.
- Padam Padam… The Sound of His and Her Heartbeats: A fusion melo with a beautiful love story. Chemistry was off the charts. Kim Bum as an angel is just the most obvious thing in the world. The end is GOOD (a rarity in dramaland) —SPOILER—: It's an open one full of laughs and smile. Thanks writer for not taking the pathos road. We know what will happen eventually but it doesn't stop us from enjoying the moment. Carpe diem as its best.  Also, I want to give this drama an award for the beautiful cinematography.
- PRICELE$S: Only 6 episodes seen as I write this but I can already say it's a hit in my book. The drama has high (and rising) ratings in Japan. The economic slump, many mysterious and funny characters, a good OST (Jumping Jack Flash!). It's a "feel VERY good" drama. Incredible what you can do to earn those damn 500 yens a day…
- Queen Inhyun's Man: The only good fusion sageuk for me this year and for a lot of reasons. The action takes place mostly nowadays: Smart way to go with a limited budget isn't it? *cough*Faith*cough*. I realized it's a rom-com with a bit of melo disguised as a sageuk. Main (real) couple had chemistry and didn't refuse skinship scenes (THANKS and BOWS). Honestly, I didn't even care for the plot: I was here to swoon and drool and it delivered. For the record, —SPOILER— I still believe the "phoned" ending was clumsy: I believe on superiority of paper over electronics. Sue me… On the other hand, it was so beautiful to look at than I can forgive a misstep…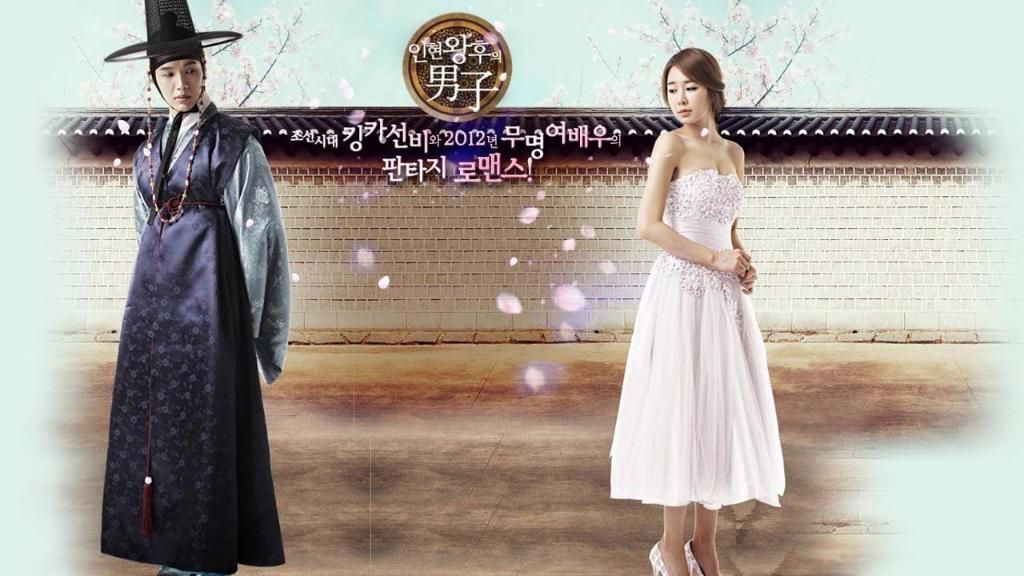 - Rich Man, Poor Woman: I don't know a single person around me who didn't like that show. Am I praising my friends or me there? Hmm. Anyway, this is what you get when you have a good inspirational story, a gorgeous cast and a ton of funny gimmicks for nerds (those who work in the Silicon Valley will understand).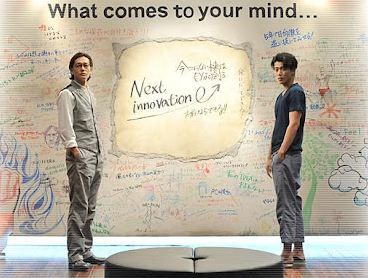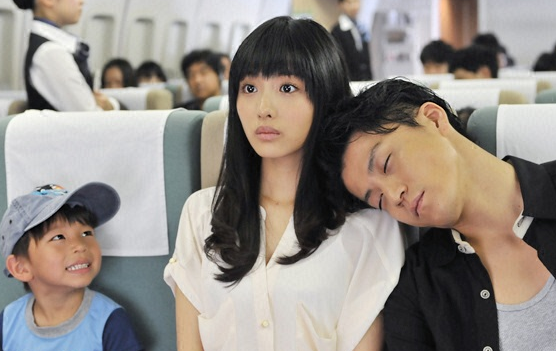 "Cuteness Overload Award"
- History of a Salaryman: Wasn't that a crazy ride or what? And a damn good one at that. FYI, I still didn't recover from the trailer. I don't know what kind of pills the writers swallowed but I want some! I know, I'm nuts enough already. The extension wasn't really helpful but whatever… I want to hug the writer who found the formula for the "fusion everything" drama: Spy, period drama, rom-com, revenge, musical, adventure…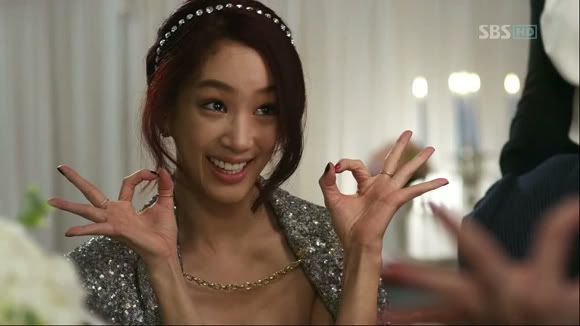 By the way, I'm keeping an eye on you, Jung Ryu-won…
- Shut Up Flower Boy Band: A nice coming of age story, a good cast and some good music. Lee Min-ki in the most awesome cameo ever. Rockers over idols any day if you ask me. Also, is there someone who didn't played that song like 1000 times?
- Special Affairs Team TEN: Compelling, brutal, twisted. Like the Dark Side version of C.S.I. 2012 is the year for cable, not doubt about that. OCN, I WANT season 2, in fact I need it. Another show which spoiled us with a movie's quality cinematography and an awesome soundtrack.
- The King of Dramas: 11 episodes aired and I can already tell it's one of my darlings. After the excellent On Air, another drama which takes us by the hand to show us how a drama comes to life. Korean drama 101? Dramas for dummies? Metas galore and inside jokes at every turn for those who are familiar with Dramaland (all those veteran actors!). The flawed but magnetic characters and the subtle romance (sizzling chemistry alert!) are doing wonders. I'm not a fan of idols cast in dramas but here Siwon is excellent as a moron with an ego as big as the Eiffel tower and a heart even bigger. Surely the most underrated (literally) drama of the year.
This is NOT Product Placement for towels, abs, killer smiles… Oh, I give up!
- What's Up? MBN aired 2 great dramas this year, this is the second one. Is it perfect? No. But I forgive cause from what I heard, this drama had loads of production issues and also a hard time finding a broadcaster. WHY? So good! Some characters were sacrificed and the love line of the main couple is not entirely convincing, BUT, so. much. ♥♥♥. The actors were all excellent: Kim Mi-kyung, Jo Jung-suk, Lee Soo-hyuk, Im-Ju-hwan (come back safe from the army!) and finally, our doomed couple played by the fantastic Im Joo-eun: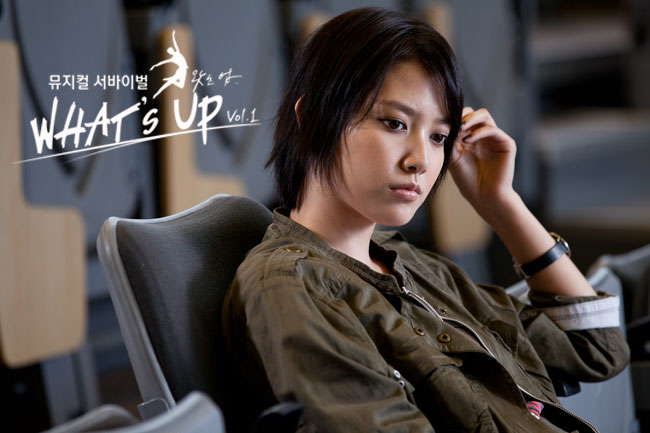 Can she have a part as a lead in something, please?
and the great Oh Man-suk :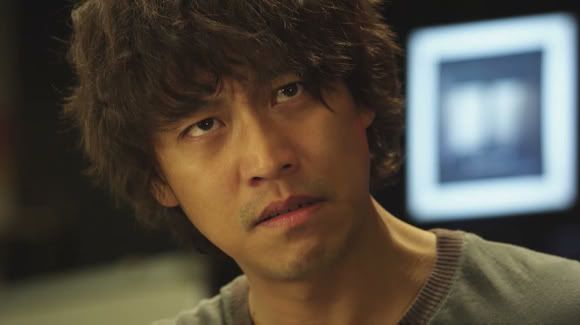 Shakespearean actor much?
"What was that?" dramas: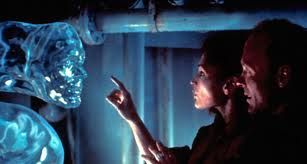 WTF endings in particular were numerous this year…
- Bachelor's Vegetable Store: We had Flower Boys, a cute story of "let's sell veggies to the ahjummas in a beautiful shop" and we ended up with tears, more tears, machinations, nauseating secrets… Is "feel bad dramas" an existing category? If no, then this writer invented it. How to transform gold in crap: I guess it's a skill.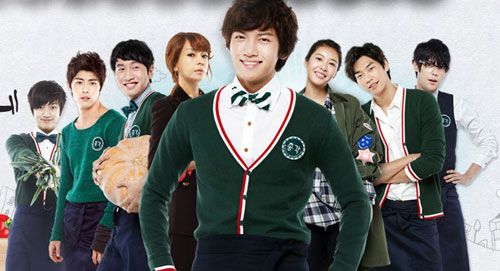 Find the intruder…
- Big: Show was crazy in a bad way. In fact I stick to my theory: It's not a Hong sisters script, I just don't buy it. Too clumsy, all over the place, NOT funny. The Hong sisters are not excellent but they have the basics. Gong Yoo and Shin Won-ho were wasted. Vitamin water PPL was everywhere and the ending is just stupid: Don't do a drama about younger man / older woman relationships if you're scared of showing the real thing. What a BIG mess. Huh!
- Ohlala Couple: All I have to say is here.
- Ouran High School Host Club: I know than shojo mangas can be over the top but here it's just WTF-ery to the max. I guess my perversions have a limit: Twincest, even if acted, is not my cup of tea. Just plain creepy.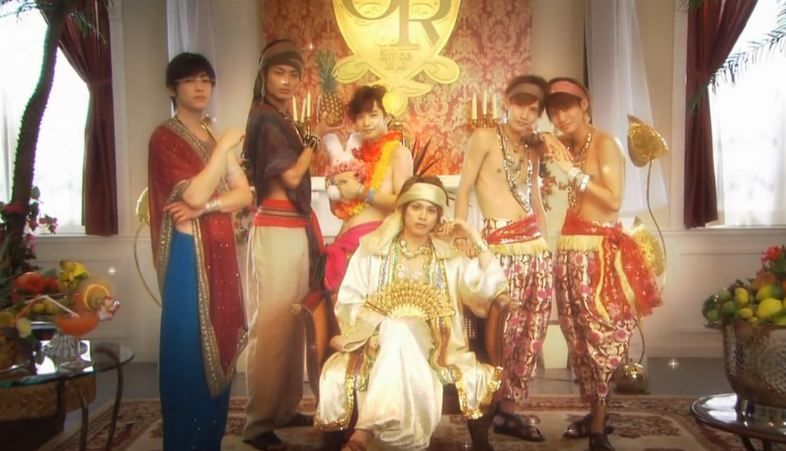 Putting out my eyes…
- Switch Girl!!: That dorama adapted from a famous manga was aborted and I can understand why. I refuse to believe than the target audience for that thing is "teenagers": Sex and toilet humor ad nauseum. Too bad, cause the main actress is good (and good looking in real life).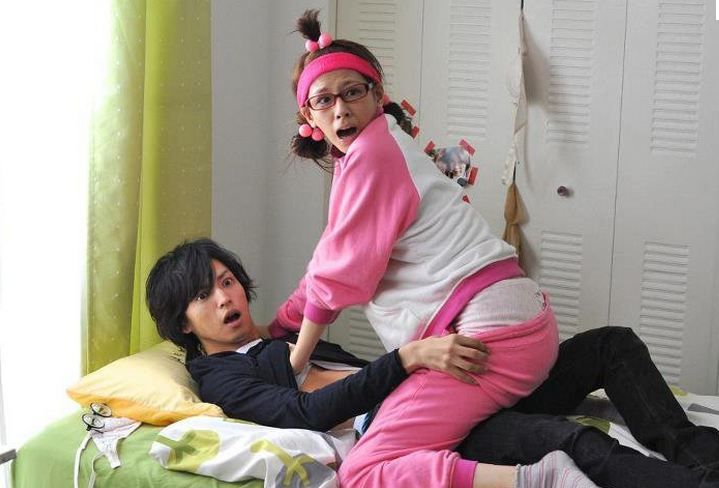 Just plain EWWWWW.
- The 3rd Hospital: I super, duper loved that drama. Until that frigging last episode. Come on tvN! You give me the perfect rom-com in a medical environment then… Nothing? No kiss, no double-entendre line of dialogue with a wicked grin, no smiley on a closing door suggesting something's good is going to happen? Both couples were endearing and I really thought we would have our pay-off after that preview:
Trolling the viewers? That's NOT COOL. Bad show, bad! In the corner!
- The King 2hearts: I so loved the first half of this show. Really, I loved it. Emotional (cast+++), clever, funny, corrosive, good music… Then plot went to crazy land, stupid Westerners landed on my screen and finally Show killed the ONE character he shouldn't have… It could have been a Salaryman, political version. What a painful waste.
- The Thousandth Man: Mini drama started fine then went makjang, AGAIN. If I say I didn't like the ending, I guess you'll understand what I mean. I thought they would play with the cliches attached to the Gumiho legend but it was just conventional in the worst way possible. Should have dropped it.
Epilogue:
- I was particularly disappointed with the remakes and sequels this year. I hope we will be more lucky with the crop of 2013… Well, I know we will have "IRIS 2″ and "the Level 7 Civil Servant": Saying than I'm underwhelmed by those projects is an euphemism. Maybe a good surprise? I will pray for Vampire Prosecutor season 3. Please give us the quality of writing and filming of season 1 and no more vamps: "Too much vamp kills the vamp". Season 2 felt like even the dog and the goldfish would become ones…
There should be ONLY one badass vamp in that show. Just saying.
- Now than 2012 is ending, I need to write my list for Santa. So many things I want for 2013 and so many I DON'T want. Surely it will be the topic of a next post… Or a good conversation start with a psy kind enough to take care of that strange illness than is drama addiction…