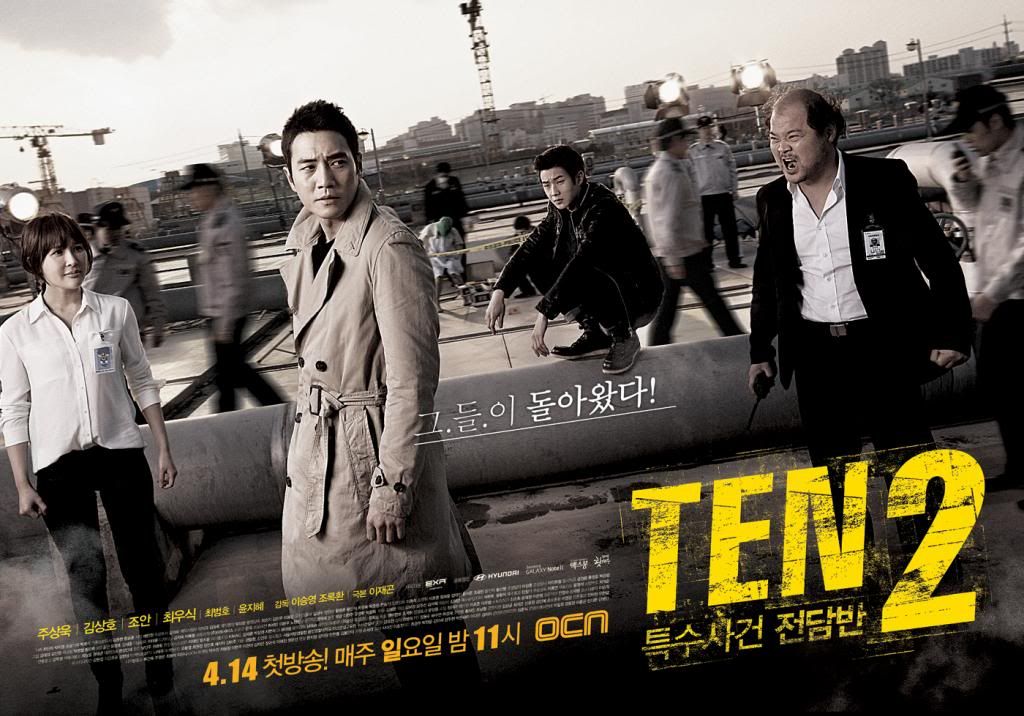 There is a Rorschach Test hidden in that promo poster.
I don't know when was the last time that I watched a TV series which managed to impress me with a second season better than the first one, furthermore when the first season was already quasi perfect. From 9.5 to 9.9? No wonder that OCN decided to extend this second season from 10 to 12 episodes: It has become their flagship and they treat the franchise with respect and care. I know other channels which could take lessons… But I'm not a rat.

You can't separate TEN from OCN like you can't separate Star Wars from the Fox fanfare (even if you try, HARD. Sorry Disney).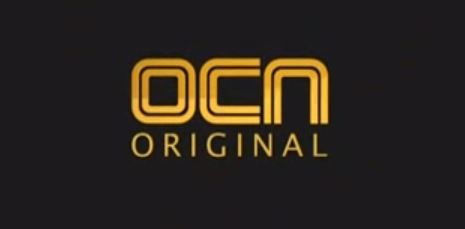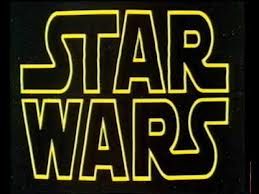 By the way, out of topic but… I see like a pattern. 
I – My love story with TEN:
It's really a strange feeling, witnessing the birth of a masterpiece and then its harmonious adolescence. I wish this drama was sold to foreign countries and aired all over the world: Cop shows are universal and human emotions even more. This series have a strong identity and can compete easily with the best Western TV shows out there. Of course there is that pesky problem: Will the US or European audience watch a subbed show? I think yes and in case you would ask, dubbing it would be a blasphemy, period. It's such a dive in the Korean society and its specificities. I watched episode 5 a few days ago and since then, I feel all small and happy. It's pretty much like a delicious state of transe (and no secondary effects!). Miracles happen. Dramas can be touched by grace.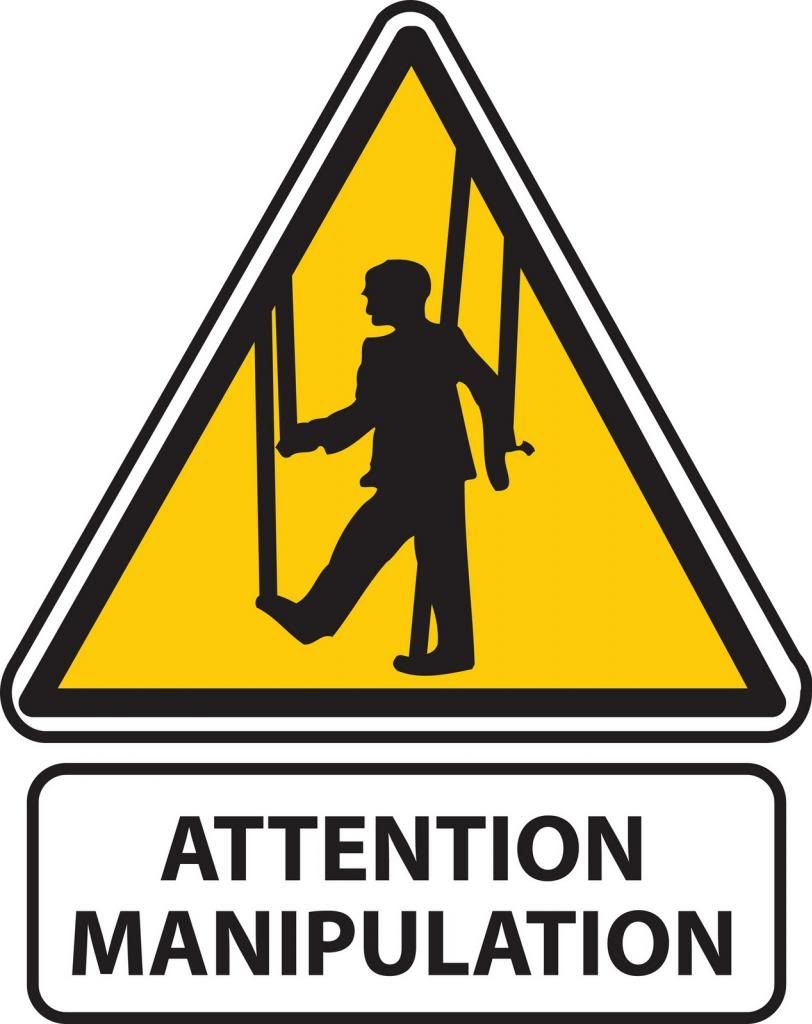 Everyone knows I love romance stories and TEN is not a romance drama. Like, NOT AT ALL. It's romantic in the old sense of the word. The awesome soundtrack, the cinematography (those almost black and white flashblacks, the HD quality), the atmosphere, the acting of the impeccable cast: Old Hollywood Film noir. It's mainly a bitter, dark investigation show focused on the mind and souls of broken characters (cops, culprits and witnesses alike). If anything, humans are depicted as selfish, greedy, ignorant, obsessed [...] and dirty creatures. Why do we care then? Why do we come back for our dose of crack each week? Because those pitiful humans are our image in the mirror: They can forgive and they can hope. Their souls can be saved. Second chances are given, even third chances sometime. It's up to the characters to grab the helping hand or to let go. It's up to them to see the light and the escape route of their personal hell.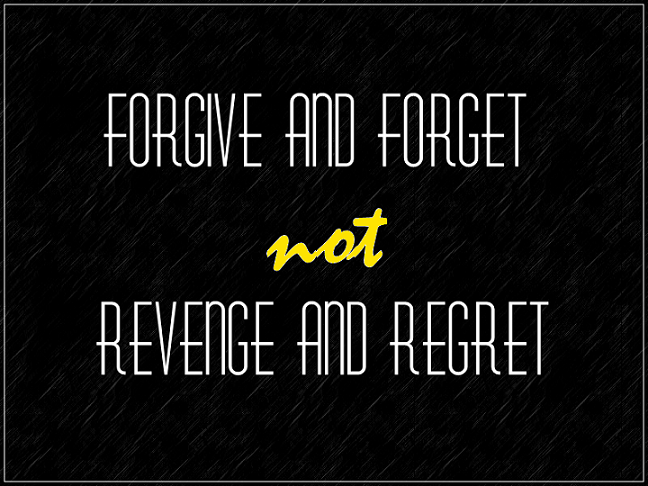 We all need at least another significant other in our life. Those who won't share their burden will not end up well… What writer gives, writer takes back.
II – 2 minutes: That's the length of the fabulous last scene of episode 5.
It's the emotional highlight of this episode and surely the cherry on top of the cake. It brings the definite proof of the existence of the love line between Ji Hoon (the cold boss) and Ye Ri (the shy and empathic subordinate). Nothing obvious happens, truth to be told but it's crystal clear that something big is brewing. I smell it and the fans too. Could bet my favorite vampy header on this.
Prologue: The case of the week is closed and a freshly reunited/reconciliated team leaves the building to celebrate their victory. Before the (not shown) drinking party, we are left with a cryptic image to decipher: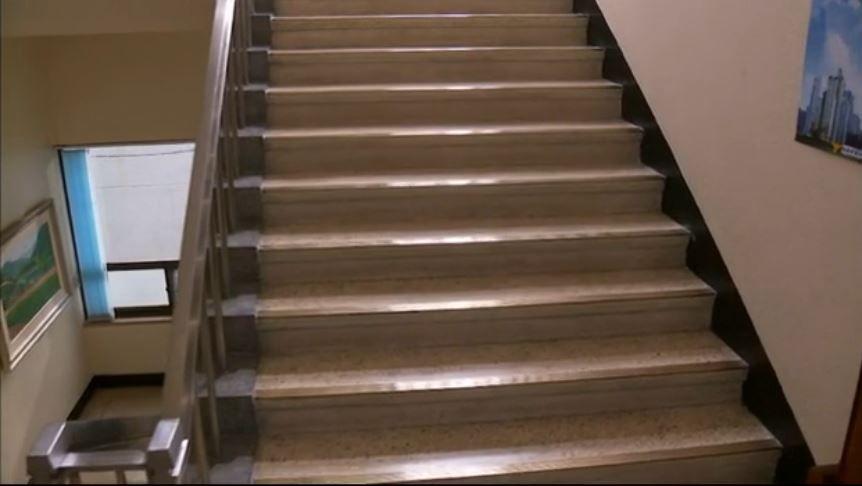 It's obviously a reference to the "12 steps to get rid of the addiction" mentionned in the case. Probably something like the personal stairway to heaven of our cops, since each one has a demon to fight. Mystery for now… This show rewards the patience and the trust of its fans: We are not done yet with that symbol, I tell ya.
- An awkward silence: It's late and Ji Hoon is driving, probably to escort Ye Ri safely (to her/his home? elsewhere?). He is absorbed in his own world, even more than usual. We can assume he is sober: DIU for a cop = Not so cool.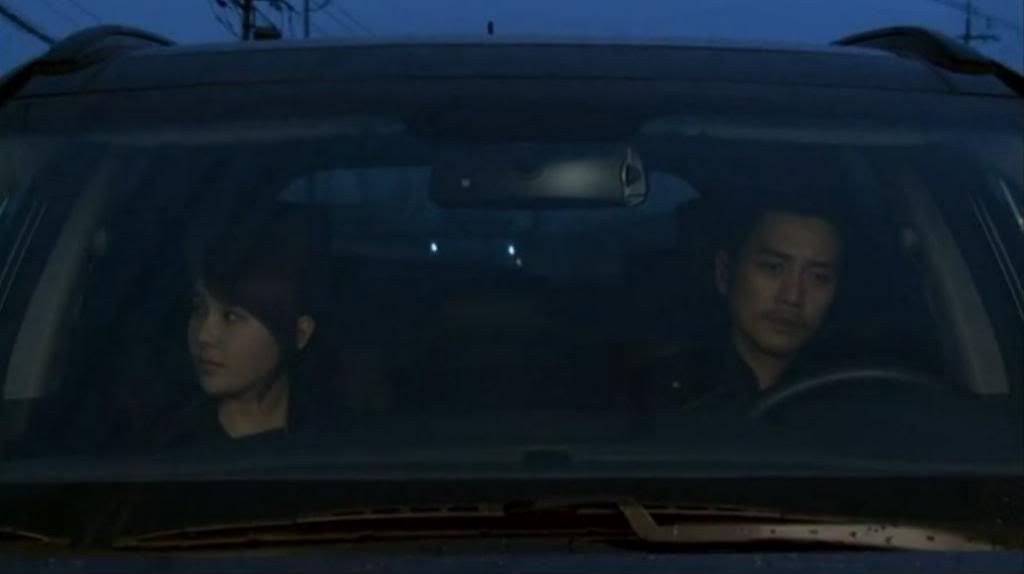 It's a long drive and they take the highway. The night is falling slowly. Ye Ri finally gives in and is the one who starts the conversation: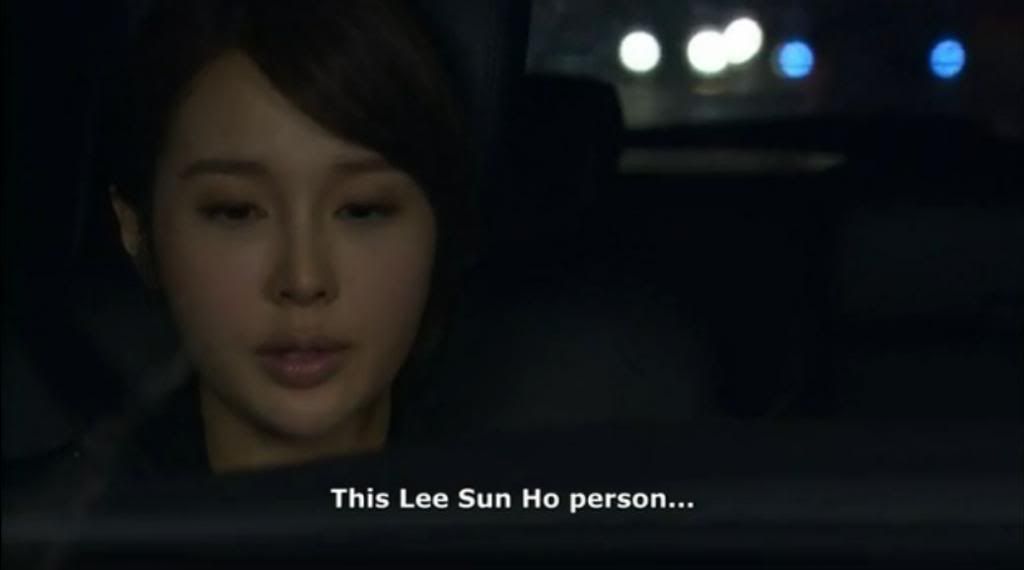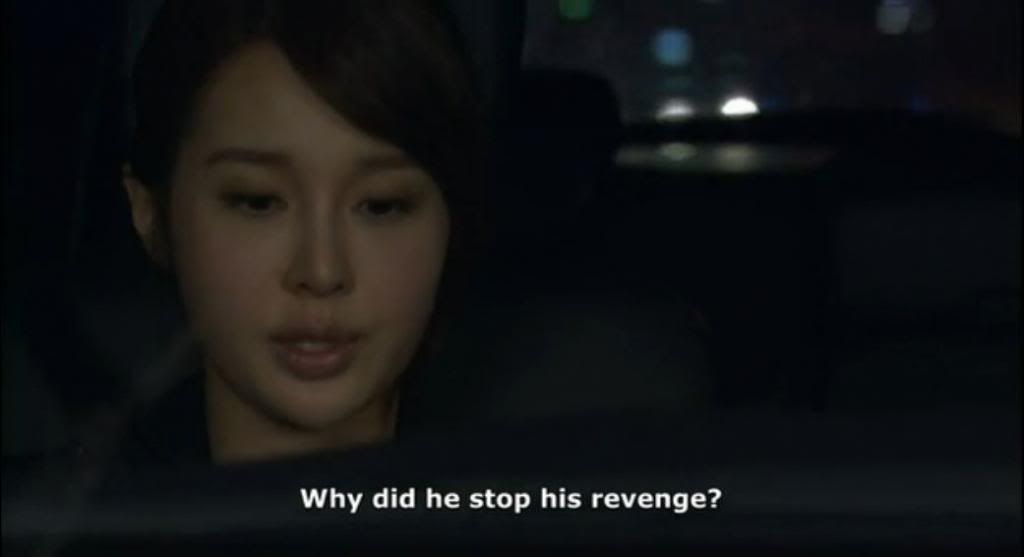 Of course, the question is in fact for Ji Hoon's: What happened to his personal quest of vengeance?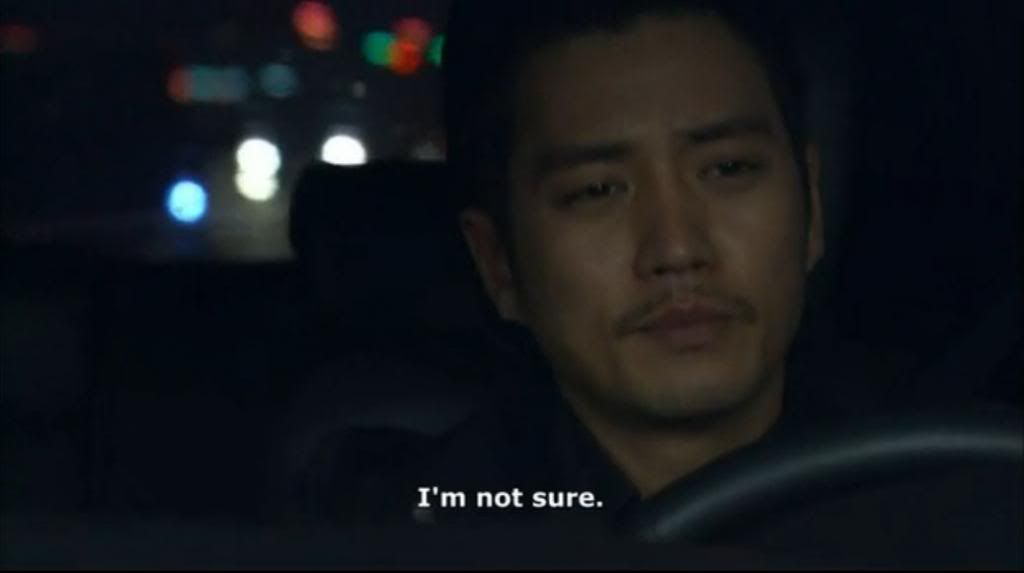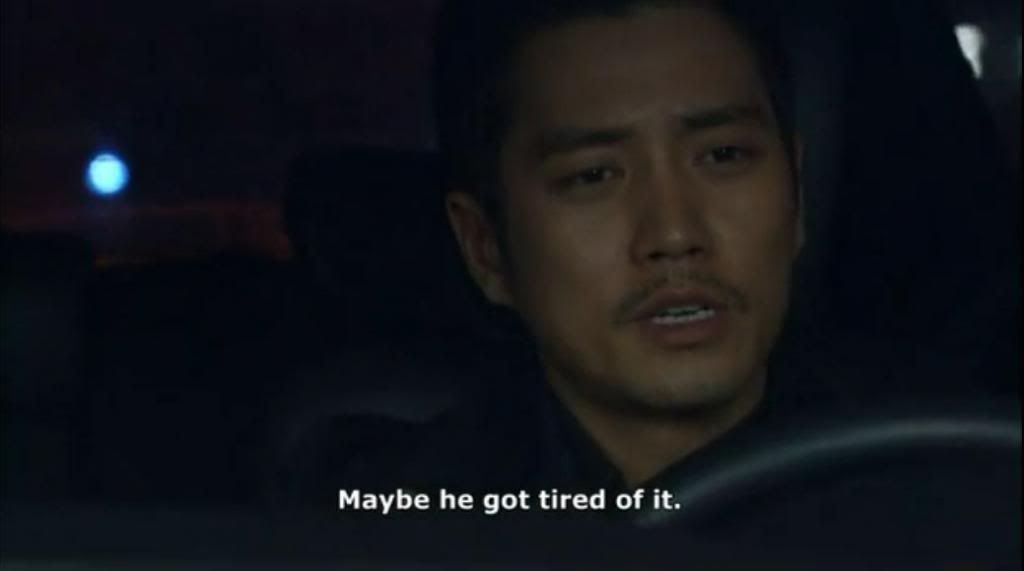 4 sentences. There is nothing more to add. Those 2 persons communicate better non verbally anyway. 
"The Chase" by Nan Ah Jin (난아진) TEN2 OST . BubbleFeetMusicOST
- Cruising through the night: A more comfortable silence replaces slowly the one which has no reason to be anymore. Time seems to stretch. The haunting and beautiful song plays crescendo, while Ji Hoon keeps on driving. He checks the sky and soon after the rain starts pouring.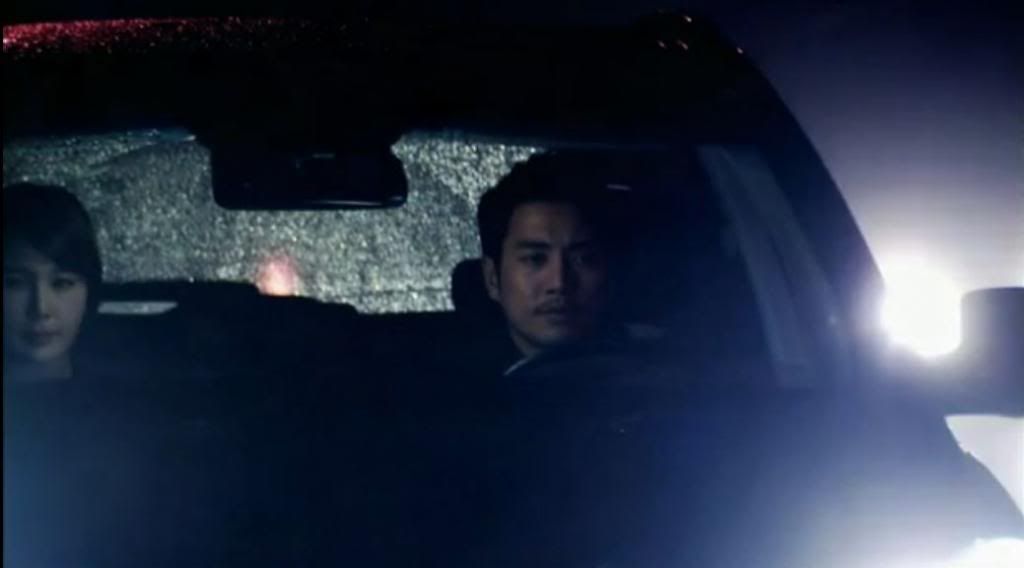 That rain who is so meaningful in Korean dramas: The symbol of hope, purification and renaissance. Also, the messenger of love. It's a brand new start and they both look in the same direction, straight ahead of them. Silence can speak volumes, really and those 2 are on the same page. If Ye Ri had a trust issue with him after the duct tape incident, it's all over now: You don't follow someone you fear to the end of the world.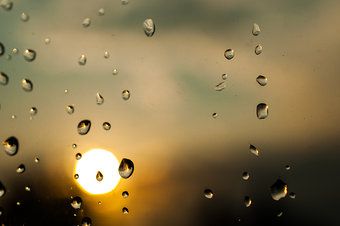 By the way, could their destination be a sunrise at the sea? Remember that last scene of episode 4: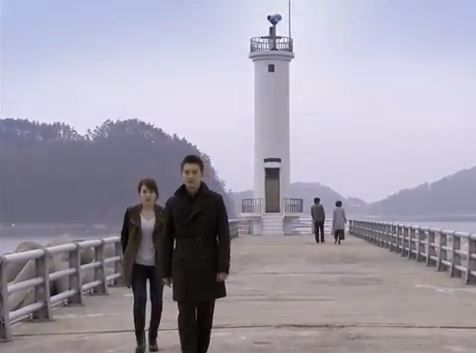 Meaningful secret places… Would you forget the place where you were forgiven?
If one day those 2 appear on the screen, casually wearing their wedding bands, I wouldn't be surprised. I suspect that Min Ho and The Viper wouldn't be surprised either by this turn of events: They are smart enough to do the maths. Saying that I'm excited for the upcoming episodes is an understatement. Still, keep it low key, Show. We don't need to know everything either.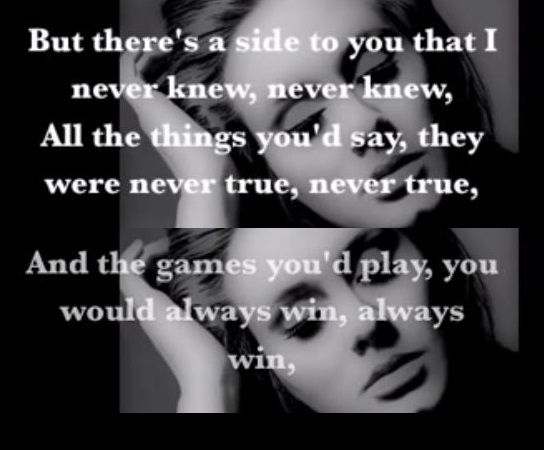 Final word: I will enjoy the rest of that season and I sincerely want this drama to have a long, long, long and prosperous life. If someone somewhere decides to harm this perfection made drama, let's just say that things could happen…